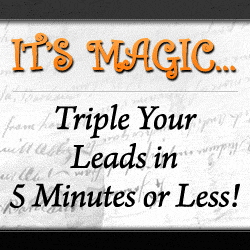 Repost This Article
How Freelancing Jobs Are Changing The World!
OK.  So maybe that's a heavy claim to make on behalf of freelancing jobs, but I think I can make a good case for it.
A past occurrence revisited me yesterday, and it so dramatically illustrated to me how much freelancing jobs really have changed the world that I just knew that I'd be writing about this in my very next blog.
I once lived in Europe; in Germany in fact, for several years.  It's hard for me to believe now, because it was a long time ago, but it is true.
One of my most unusual experiences in Europe was chancing upon a young American woman who happened to be touring on a tight budget.  Touring it on NO budget in fact, eating from her backpack, and saving what few pennies she had for paying the transportation fees.
This young woman and I felt instantly comfortable with each other and we became instant friends – in the non-intimate sense – if anyone cares.
She mentioned that money was tight for finding a place to crash, and as I was not using my apartment for several days, I permitted her to camp out there for two days, until I was back in town.  Naturally, I would NEVER do this here in America, but in Germany at the time – it really was a safe thing to do.
This chance memory brought home to me just how much the world has changed.  At that time, if you were in Europe – and you really had no money, you were in BIG trouble, that is – if you ever planned to return home.
So, today, what would one do differently?  Why turn to freelance, of course!  You might not get home tomorrow, but at least you could earn a living, performing freelancing jobs whilst you saved your pennies.
Language is no barrier, since it is possible to work American freelancing jobs from abroad – and vice versa.  Contacts are no barrier, since the freelancing jobs boards really do provide all the contacts that you need.  In fact, with a decent plan, one could vanish from America into the heart of Europe and never return – a fact that surprises me no end – despite my familiarity with the subject of freelancing work.
Working without any particular employer is a lot more common place now, removing fear far from the equation.  Indeed, there are so very many freelancing jobs available, and in so many areas, that you can't help but make enough money to get by – IF you are willing to do the leg work.
My friend did well, I am sure – or at least I like to think so.  I worried about her, for some time after that.  Perhaps I am still a bit worried, if you pressed me for a definitive response to the question.
If she ran out of money entirely, I shudder to think of how she might have suffered.  The good news is that she never again showed up at my apartment, hungry and beaten, so that I can assume that all is well – and you can make that assumption also.
The point is that – if someone were to appear on my doorstep in Germany today, living from a backpack and living the high life – I would not worry about them AT ALL.
At worse, I could advise them on precisely what to do to revive themselves, and they could return home when they wanted – IF they wanted – with a freelance opportunity right at their side – no matter where he or she might travel.
That's liberation.  That's freedom.  That's the power of freelance.
How's that for changing the world?  Pretty sweet, huh?
Visit the blog, and offer up your take on this.  I'd be interested to know your views.
Peace!
Freelancer's Nest Website
Photo:
P.S. If you liked this post, please subscribe at:  http://feeds.feedburner.com/FreelancersNestBlog